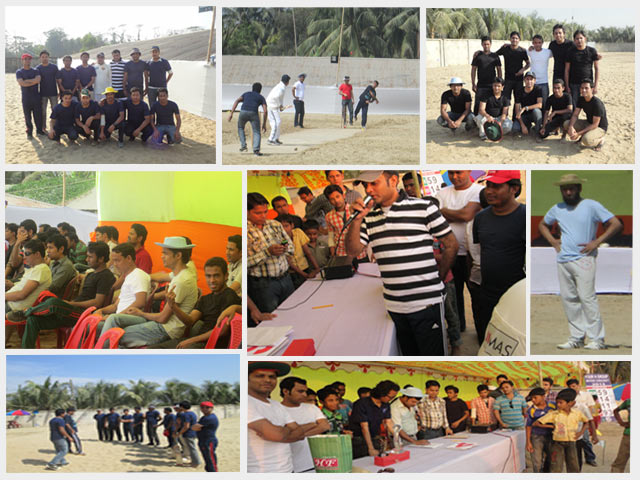 Four H Group inter department cricket tournament held today in Isapur, karnafully. It is organized by HR department. Four Teams are formed as A,B,C,D. In the final Team A outplayed Team C by a big margin.
Our honorable managing director Mr. G.S. Jamil participated in the tournament and award giving ceremony.
Latest News
Sustainability Policy

February 13, 2017

Four H Group is strongly committed to provide a safe, healthy and environmental friendly workplace to all of...
Four H Cricket

November 30, -1

Four H Group is organizing Head Office Inter-Department Cricket Tournament at Seraj Four H Sports Academy. W...
Four H Group Picnic 2012

May 4, 2012

Four H Group anual Picnic 2012 was held in the king of chittagong. Company Managing Director, Chairman,...
Contact Details
Head Office

Address:
778, D.T. Road, Ashkarabad, Doublemooring, Chittagong, Bangladesh
Phone: +8802333311512, +8802333311452
Email: jamil@fourhgroup.com, christine@fourhgroup.com