Export awards by Prime Minister to Mr. G.S. Jamil, Managing Director of Four H Group

Export awards by Minister of Commerce to Mr. G.S. Jamil, Managing Director of Four H Group

Green Factory Award 2020 - Four H Dyeing and Printing.
Managing Director
G. S. Jamil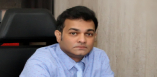 Customers and Business Partners, Thank you for visiting this Four H Group website! The story of Four H Group is one of the challenges, pioneering, and trust in the future. We built a solid reputation in garment's knitting, dyeing, sewing, and packing since our establishment in...read more
Better Than Before Better Than the Rest
In 2004, Four H Group went into operations with state of art sewing and wet processing unit based in Chittagong. Since then Four H Group becomes one of the best established Garments Exporters in Bangladesh. The sincere effort has been giving by Four H Group employees have spurred the company to success and reward with numerous awards and trophies. Four H Group has now more than 28,000 employees and annual turnover of US$ 340 million. It has sewing capacity of 260 million pcs per year and dyeing unit which stated in 2010 has the dyeing capacity of 35 tons per day which will be increasing over the time. Four H Group installed state of art machineries for sewing, pattern and technical unit along with new power generators to achieve un-interrupted power supply. All these change is made keeping in mind that compliance and safety at its highest priority. Four H Group have all the core facilities integrated to produce quality merchandise and timely delivery. After attaining initial success it is now proceeding towards perfection. All these are made available to offer better service to our valued customers. Our target is to attain better quality within the stipulated time duration.